Spousal Support Attorney in Columbus
Factors of Spousal Support in Ohio
Going through a divorce can be emotionally draining and stressful, especially if you depended on your soon-to-be ex-spouse financially. At Nina Scopetti Attorney at Law, our Columbus divorce or dissolution lawyer provides representation and support for individuals who are seeking fair support payments or those who have been asked to pay spousal support.
With more than 30 years of experience, our family law attorney has seen all types of cases and navigated many situations involving support payments.
---
Seeking spousal support or have you been asked to pay it? Contact Nina Scopetti Attorney at Law online or call (614) 664-6409 to schedule a free consultation. Our spousal support lawyer in Columbus is here for you.
---
How Is Alimony Calculated in Ohio?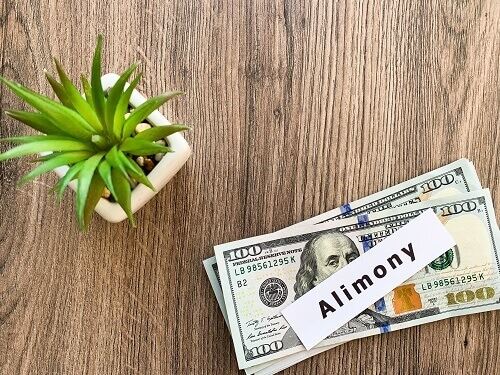 Also known as spousal support, there are many misconceptions both about whether alimony is required and if so, how much should be paid.
Spousal support payments are decided on a case-by-case basis and can be awarded temporarily, to be paid during the divorce process; or as permanent support, to be paid on a regular basis after the final decree is entered and terminating after a period of years or upon remarriage, death, or other circumstances. In addition, it is important to distinguish between spousal support that is modifiable or non-modifiable.
Whether you are being asked to pay or you feel you are entitled to payments, our Columbus spousal support attorney can represent you and work towards the best possible outcome.
A few of the factors which we can help you with, and which affect the court's decision include:
The standard of living established during the marriage
The length of the marriage
Whether or not the intended receiver can support themselves, taking into consideration their health, disability, earning potential, and more
The current financial situation of each spouse
How Long Does Spousal Support Last in Ohio?
The duration of payments will be determined by a Ohio judge in a court of law. It may end on a specific date , until a specific event, like when the receiving spouse becomes self-sufficient or they remarry, or it may last indefinitely.
A common standard that is utilized is based on the length of the marriage itself. For example, one year of payments for every three years married. While this is not applied to each case, it's a guideline that is widely used.
What Qualifies Someone for Spousal Support?
When filing for divorce in Ohio, either spouse may request spousal support, however, the spouse who can prove that there is a need for assistance will qualify for it. The judge will also take into consideration the other spouse's ability to pay the support.
A couple does not have to be married for a specific amount of time to be eligible for support, but the longer you are married, it is more likely that the judge will grant spousal support.
Enforcing Spousal Support Payments in Columbus
If you need assistance in establishing, collecting, enforcing or modifying a spousal support award it is vital that you work with a Columbus alimony attorney to seek help.
---
Call our office at (614) 664-6409 or contact our firm online to request a case consultation with our spousal support lawyer in Columbus. We invite you to learn more about how we can help you.