Columbus Grandparents Rights Attorney
Learn About Your Rights as a Grandparent in Ohio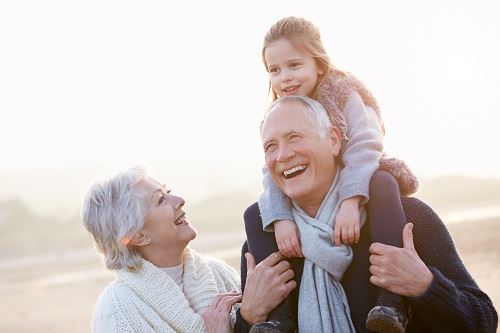 Perhaps one of the most emotional issues that families go through includes their extended family. Too often grandparents are put in the position of fighting for the ability to see their grandchildren after a divorce or separation, especially in contentious matters.
At Nina Scopetti Attorney at Law, we understand the difficulties facing the extended family. As a grandparents' rights lawyer, attorney Scopetti works with families to reach an agreement that protects your relationship with your grandchildren.
Grandparents have as much as rights as parents learn more at Nina P. Scopetti Attorney At Law. Contact us now for a FREE consultation!
What Visitation Rights do Grandparents have in Ohio?
Grandparents do have visitation rights of their grandchildren if they meet these three circumstances:
The child's parents are unmarried
One parent is deceased
The parents have divorced or legally separated
If the child lives with a family that is fully intact, then the grandparents may not sue for visitation rights.
Handling Contentious Custody and Visitation Issues for Grandparents
Our firm works with families through difficult custody and grandparent visitation situations.
These include instances where your lawyer must act for the improved health and well-being of the children, such as:
There is evidence of drugs, neglect, or other abuse in the custodial home
There are questions concerning whether or not the child is receiving appropriate care
Instances of death or incarceration of one or both parents
Instances where parents have abandoned their children
Criminal behavior on the part of the parents
The children have resided with the grandparents for extended periods of time
The parents have "cut off" the relationship with the grandparents
In any of these circumstances, residents of Ohio can pursue access to grandparents' rights.
Can a Parent Deny a Grandparent Visitation?
If the court orders for visitation, the parent has no right to deny them. However, if the family is fully intact and there has been no court order, then the parent may deny visitation and the grandparent has the right to only ask to see their grandchildren.
Protect Your Grandparents Rights
Columbus family lawyer Nina Scopetti's goal in every case is to see families and children work out plans that are in their best interests. With more than 30 years of experience, she has seen that grandparents hold an important role in the long-term well-being of children.
In addition, there are more and more cases in which grandparents seek and obtain custody of the children due to the parents being "unfit." Nina Scopetti has represented many Grandparents who have received custody of their grandchildren under the sad circumstances when parents cannot properly care for their children.
Are you a grandparent looking for custody or visitation Rights in Ohio? For thoughtful guidance, contact Nina Scopetti Attorney at Law. Call today at (614) 664-6409 for a Free phone consultation.