Columbus Child Support Lawyer
Advocating & Championing Our Clients' Causes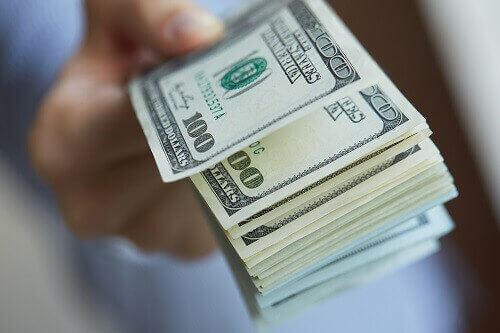 In any divorce, dissolution, legal separation, or family law matter, child support is a very important and commonly disputed issue.
If you are currently going through a divorce, or seeking representation to draft or enforce a child support order, turn to our team at Nina Scopetti Attorney at Law. Our attorney can work closely with you and your family to establish a child support order that will be sufficient for your children, and equitable for you. We truly care about helping you achieve a favorable outcome that protects your best interests, and the best interests of your child or children.
Are you in need of a child support attorney in Columbus? Call Nina P. Scopetti Attorney At Law today at (614) 664-6409 or contact us online for experienced legal representation!
How Is Child Support Determined in Ohio?
Several factors are taken into account when a court determines the amount of child support paid. Our Columbus child support attorney can help ensure that your children are provided for and that you are not taken advantage of throughout the process.
A few factors which are considered in the determination of child support payments include:
Child care, healthcare, and schooling needs
Each parent's ability to provide for the child financially
Each parent's current employment and earning capability
Each parent's income
Any special needs or circumstances of the child
Child Support Modification
Although a judge would assume that the amount of child support determined by the standards is sufficient, you can also petition the court to adjust the amount centered on your child's best interests.
The judge may consider the following as legitimate reasons to modify child support:
The child is special needs
Loss of wage or employment
Either parent remarries
You may also petition a judge to amend a child support order once it is in effect. You may request an administrative review from the local Child Support Enforcement Agency. A caseworker may review both parents' existing income and recalculate funding based on the criteria.
How Long Does Child Support Last in Ohio?
Both parents in Ohio have a legal obligation to help their children until they turn 18. It is possible to be extended longer if the child is still in high school, has a physical or mental disability.
Trust Us to Seek Results
When you are going through a divorce or dealing with complex child support matters, Attorney Nina Scopetti is an experienced attorney and will be on your side. We can help you come to an agreeable child support plan, or represent you if you need to make a modification.
Our firm can also assist you in enforcement actions if your ex-spouse is refusing to pay per an agreed upon schedule.
Contact Nina P. Scopetti Attorney At Law today to schedule a FREE consultation!