Columbus Child Custody Attorney
Trust Us to Protect Your Child & Your Parental Rights
Getting legal custody of your child or children in Ohio is a serious and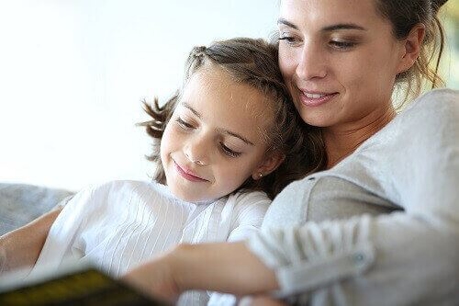 often highly contentious issue, and the emotional health and well-being of your family is often at stake. At Nina Scopetti Attorney at Law, our child custody attorney in Columbus, Ohio handles these types of cases with care and compassion so clients can be put at ease that their matter is in good hands. If it is your wish to raise your children and provide them with a healthy and stable upbringing, we can facilitate conversation to help you reach an amicable agreement with the other parent concerning custody and visitation rights. If you cannot come to an agreement, we will strongly advocate for your child's best interests in the courtroom.
Legal Vs. Physical Custody
When it comes to deciding who has custody of your child or children in Ohio during a divorce, there are a few options you'll need to discuss with the other parent and legal counsel.
Types of Custody in Ohio:
Legal custody: This concerns the right of the parents to make legal decisions about the child's health, education, and other important matters
Physical custody: This includes where and with whom the child will live
Sole Custody: This gives one parent full legal and physical custody
Joint Custody: Also called Shared Parenting, this is when both parents share legal and physical custody
Ultimately, you must either agree to the terms that best suit your child or present your case to the Court. At Nina Scopetti Attorney at Law, our Columbus child custody lawyer has experience dealing with child custody and visitation arrangements and know what to look for when protecting your child's best interests. Attorney Scopetti is an experienced custody attorney and knows how to negotiate agreements and litigate if an agreement is not possible.
Contact attorney Nina Scopetti, our trusted Columbus child custody lawyer at (614) 664-6409 for legal guidance. Initial consultation is free!
What Is Shared Parenting in Ohio?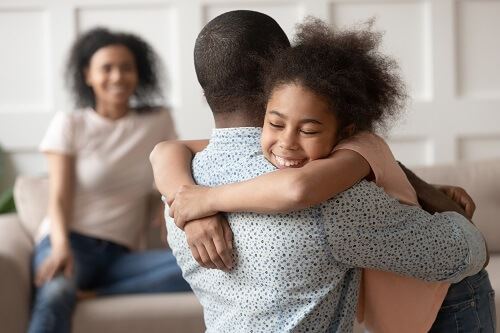 Shared Parenting is a court-ordered plan that outlines the provisions for the joint custody of the children. Both parents share legal custody of the children, but physical custody is determined according to the best interests of the children. Shared Parenting Plans are drafted individually upon consideration of the unique circumstances of each case.
Shared parenting does not necessarily mean a 50/50 split on parenting time and child support. Instead, it simply means that both parents will share legal and physical custody. Attorney Scopetti has extensive experience in advising, negotiating and writing Shared Parenting plans.
Parenting Time
Even if a parent isn't granted custody, they may still be eligible for visitation, also known as parenting time. This involves filing a motion with the court proving that having reasonable visitation with the child or children would be in their best interests. The court will then look at certain factors, including the child's previous relationship with the parent; the location and distance between the parents, employment, schooling, and other scheduling; the child's age; how the child has adjusted to their current living situation; health and safety concerns; both parents' willingness to schedule or reschedule their time; and any other issue that affects the best interests of the child.
Trust Our Experienced Columbus Custody Lawyer
With over 30 years of family law experience, you'll get the help you need from best custody lawyer in Ohio!
Contact Nina Scopetti Attorney at Law for compassionate counsel in your child custody or parenting time matter. Free consultations!