Columbus Family Law Attorney
Dedicated Family Lawyers Helping Families Across Franklin County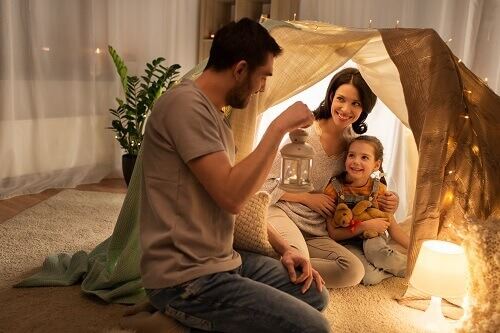 Attorney Nina Scopetti has over 30 years of experience handling a wide variety of family law issues in Columbus. Her entire practice is devoted exclusively to family law, giving our firm the focus necessary to handle all aspects of a case from its beginning to its end.
Our experienced Columbus family law attorneys understand how important family legal matters are. So our team will work tirelessly to fight for what's best for your family. It's important that you retain the services of a qualified family law attorney that is ready to fight for you.
---
Are you dealing with a family issue? Call Nina P. Scopetti Attorney At Law today at (614) 664-6409 or contact us online to schedule a meeting with our family lawyer in Columbus!
---
Areas of Practice Within Family Law
For many people, experiencing a family law issue is the first time they have ever needed to seek legal representation. When you hire Nina Scopetti Attorney at Law, we will take the time to walk you through the process and let you know what to expect along the way. We will be with you, fighting for your rights and protecting your best interests in matters involving:
Why Hire Our Columbus Family Lawyer?
Each client that Nina Scopetti represents receives her personal attention. She does not assign junior attorneys to her client's cases and she is personally familiar with every aspect of each client's case. More than that, our firm is "hands-on" with each and every person we represent.
Our attorney offers a number of benefits when you choose our firm. These include:
No charge for initial consultation
Perspective that can only be gained from 30 years of focused experienced in Family Law
Strong advocacy to obtain favorable results for your individual situation
Compassion, respect, and understanding of your unique circumstances
Communication every step of the way
Honest representation and advice
Free parking for all of our clients
How Our Columbus Family Law Attorney Can Help
We truly enjoy working with a diverse population of clients from all walks of life and no case is too small or too big. We have represented hundreds of clients in Columbus with legal issues ranging from fairly simple to extremely complex.
Every client is important and we will treat your case with the personal attention you deserve. Our clients appreciate the quality and service they receive from our firm. We strive to provide a relaxed and comfortable setting to listen to clients, analyze their situations, and offer legal options.
Our experienced Columbus family law attorney here at Nina P, Scopetti Attorney at Law is proud to serve Franklin County, Ohio, and will be happy to serve in the best interest of you and your family as well.
---
Contact Nina P. Scopetti Attorney At Law today for a FREE initial consultation! Give us a call to speak with our experienced Columbus family law attorney.
---