Columbus Property Division Lawyer
Seeking What's Rightfully Yours in Divorce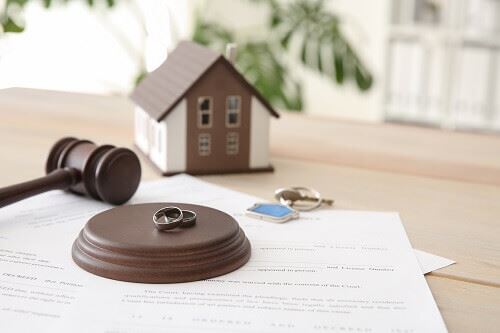 When you and your spouse are going through a divorce or dissolution, you may be concerned about how property division is handled in Columbus. You may have questions or misconceptions about what property is subject to division and what is exempt, or what you can expect to receive in case of divorce.
At Nina Scopetti Attorney at Law, we are highly knowledgeable in all areas of divorce, including property division. Our practiced attorney can ensure you are fully aware of your rights and the most effective steps you can take to protect your property in Columbus, OH.
Marital vs Non-Marital Property
Marital property is typically divided equally. Marital property consists primarily of assets and debts acquired during the marriage, regardless of which spouse holds the title to the property.
Non-marital property is property which is usually not subject to division , and includes property owned prior to the marriage, items which were acquired as a gift or inheritance. This separate property can include real estate, pensions, interest acquired on separate property, property excluded specifically through a marital agreement, inheritance, and gifts given to only one spouse.
Characterizing, tracing, and valuing property can be quite complex, but our Columbus property division attorney can help identify separate and marital property before the division process begins.
When decisions are made about property division, a few considerations are kept in mind, including:
Whether the property is marital or separate, or a combination of both
Whether the spouse claiming a separate property interest can "trace" the property
Which party will be paying the debts
Whether the property can be divided or whether it should be sold
Which party will maintain the real estate
Contact a Property Division Lawyer Today
Our seasoned property division lawyer, Nina Scopetti has more than 30 years of experience in family law and is familiar with the way property is evaluated and distributed in the state of Ohio. We are dedicated to using our skill and experience to ensure that you receive what is rightfully yours.
To make an appointment at our Columbus location, call (614) 664-6409. We invite you to learn more about how we can help you.