Nina Scopetti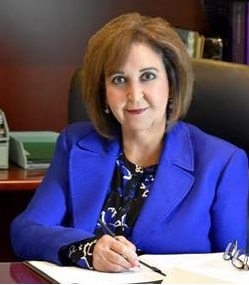 A Columbus Divorce Attorney You Can Count On
Nina Scopetti was drawn to family law early in her legal career. She found that this field gave her more opportunities to personally interact with her clients and meet people from all walks of life. Since making her decision to focus on family law, she has spent over 30 years guiding clients through their legal matters. If you enlist her as your Columbus family law attorney, you can count on her to stand with you through every step of your case, fighting for your rights and protecting your interests.
Preparing for What's Ahead
There is no substitution for adequate preparation. Cases are won or lost based on it. With more than three decades of experience behind her, Nina Scopetti understands the importance of case preparation and how to begin strategizing in the earliest stages of a case.
At Nina P. Scopetti Attorney at Law, Ms. Scopetti personally handles all aspects of the case, from obtaining documents to putting the final touches on a client's case. This also means that when you need to talk about your case, you can count on speaking to Nina Scopetti herself. She remains available to her clients whenever they need her, and will keep you updated on any develops in your case as they come up.
Your Guide Through The Legal Process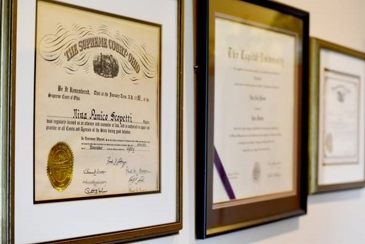 First and foremost, Attorney Scopetti's role in the attorney-client relationship is to be an advocate and champion for her client. Whether this is your first time dealing with a legal matter or you have been to court before, Columbus family lawyer, Nina Scopetti will guide you through every step of your case. She takes the time to explain the legal process to her clients so that they understand the law, the current state of their case, and what comes next.
A family law matter is never easy, and often very personal. Nina Scopetti strives to act as a voice of reason and common sense, advocating for you to ensure your best interests are protected.
Call (614) 664-6409 to contact Nina P. Scopetti Attorney at Law and schedule your free initial consultation.